Soothing Silk Cleanser
100 ml | 3.38 fl oz
Cleansing, Restoring, Regenerating
Soothing Silk Cleanser is rich in texture and helps to hydrate the skin and remove all pollutants without leaving your skin irritated or feeling tight.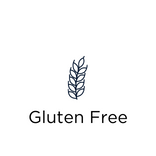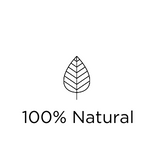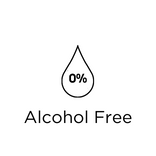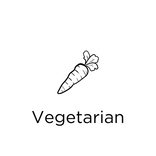 Key Ingredients
GRAPEFRUIT
Antibacterial, Antimicrobial
Grapefruit is known for its antibacterial and antimicrobial properties. In aromatherapy, it is believed to balance the mood and relieve anxiety.
POMEGRANATE
Cleansing, Protecting
Pomegranate is known to contain natural antimicrobials which help fight bacteria and fungus in the skin. It is also known to protect against ultraviolet rays, it helps to reduce cellular damage and decrease inflammation.
SILK
Soothing, Regenerating
Active silk amino acids, carefully taken from the cocoons of silk, are known to help nourish, restore skin balance, hydrate, regenerate and calm the skin.
VETIVER
Grounding, Restoring
Vetiver is believed to cool and calm the mind, helping to balance and ground. This versatile essential oil is also known to help nourish and moisturize the skin, helping to prevent tissue degeneration and to improve skin tone.
A rich, silk cleanser that helps to hydrate, soothe and cleanse the skin.


Apply cleanser with fingertips and focus on massaging the product into the face and neck, splash with warm water until milky and rinse. Alternatively one can use with cotton pads.


Rose Canina Fruit Oil, Butyrospermum Parkii (Shea Butter), Candelilla/Jojoba/Rice Brain Polyglyceryl-3 Esters & Glyceryl Stearate & Cetearyl Alcohol & Sodium Stearoyl Lactylate, Glycerin, Caprylyl Capryl Glucoside, Decyl Glucoside, Punica Granatum (Pomegranate) Oil, Triticum Vulgare (Wheatgerm) Oil, p-Anisic Acid, Glyceryl Caprylate, Parfum or Levulinic acid; Sodium levulinate; Aqua, Xanthan Gum, Sericin, Rose Damascena Flower Water, Aloe Barbadensis Leaf Powder, Citrus Grandis (Grapefruit Seed) Oil, Andropogon Zizanioides (Vetiver) Oil, Aesculus Hippocastanum Extract, Laminaria Digitata Extract, Citric Acid


Waterless
100% Natural
Vegetarian
Gluten Free
No Animal Testing
Paraben Free
Mineral Oil Free
Petroleum Free
No SLS & SLES
No Synthetic Colours
No MIT
No Microbeads

Weight: 240 g
Dimensions: 150 × 50 × 50 mm
Solutions: MOTHER TO BE
Size: 100 ml