Calm Butterfly's Soothing Balm
50 g
Soothing, Relaxing, Healing
This soothing and moisturizing balm is suitable for all skin types. An all-purpose panacea that can help ease tension headaches, scar tissue, calm, and soften skin.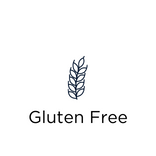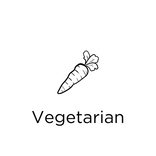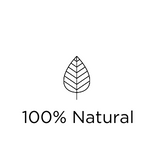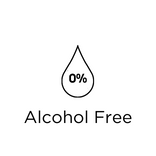 Key Ingredients
ARNICA
Soothing, Healing
Arnica is known as the panacea for all kinds of inflammation. Arnica is a remedy for bruises, it helps to soothe tired aching muscles, as well as reduce swelling caused by sprains and other injuries. Also, good for soothing mosquito bite symptoms.
CALENDULA
Soothing, Calming
Calendula is known for its strong anti-inflammatory properties and to help protect the skin from environmental stressors. Ancient herbalists described it as a herb to heal the heart and spirit.
LAVENDER
Supporting, Balancing
Lavender is known to calm and balance the body and mind. It is believed to help improve sleep, ease inflammation and relieve sore muscles and aches. In aromatherapy, it is known to induce relaxation and reduce signs and symptoms of anxiety.
SUNFLOWER
Antioxidant, Anti-inflammatory
Sunflower is known to support the skin to retain moisture, improve skin hydration and help treat conditions such as eczema. It has high anti-inflammatory properties and helps to protect the skin against bacteria and germs. It is also known to heal wounds faster.
This beautiful, soothing balm is an all-purpose panacea that can help ease tension headaches, scar tissue, calm and soften skin, can be used as a baby balm or during pregnancy and is also highly moisturising and soothing for all skin types. Combining Arnica, Calendula, Lavender and Rose it smells divine, nourishes deeply, and works to calm both mood and mind.
Warm a little balm in hands and rub into damp or dry skin. Particularly useful for rubbing into nervous tummies, the chest area or onto the temples
Apis Mellifera, Calendula Officinalis, Moringa Oleifera Seed Oil, Helianthus annuus (Sunflower) Seed Oil (and) Arnica montana (Arnica) Flower Extract, Theobroma Grandiflorum (Capuaca Butter), Argania Spinosa Kernel Oil, Butyrospermm Parkii (Shea Butter), Lavandula Angustifolia (Lavender) Oil, Rose Damascena Flower Oil, rose geranium (Pelargonium Graveolens Oil)


Waterless
100% Natural
Vegetarian
Gluten-Free
Alcohol-Free
No Animal Testing
Paraben Free
Mineral Oil Free
Petroleum Free
No SLS & SLES
No Synthetic Colours
No MIT
No Microbeads
Weight: 155 g
Dimensions: 50 × 65 × 65 mm
Solutions: MOTHER TO BE, SLEEP, STRESS RELIEF
Size: 50 g