Head Space Shampoo
An enlivening natural shampoo to cleanse strands and scalp. A powerful alchemical anti-inflammatory and anti-oxidant blend that protects from bacteria, increases circulation to support hair growth and balance the skin to protect from itchiness and dandruff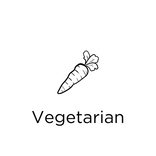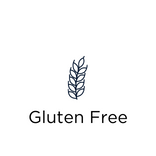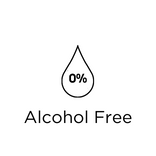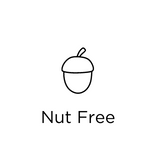 Key Ingredients
Mint
Refreshing, Stimulating
Mint is known to increase blood circulation, as it helps nearby blood vessels to widen and increases the localized blood flow. Blood transports fresh nutrients to repair the area and carries away any generated waste. That's why mint is so beneficial in treating hair loss. This handy oil helps to increase blood flow to the scalp and creates the optimum environment for encouraging hair growth.

Lavender
Supporting,Fortifying
Lavender essential oil has powerful antibacterial and antiseptic properties, protecting the scalp against bacteria and fungi from growing. This can be particularly helpful if you have a sensitive scalp, as it helps to prevent itchiness and dandruff.



Niaouli
Stimulating, Antiseptic
Niaouli oil is a great cleanser for the scalp, known to help manage dryness, improve the appearance of flakiness, and support fuller looking hair.
Other benefits include deep cleansing, smoothing, and balancing properties to promote the skin and hair's natural radiance.

The Head Space Shampoo is formulated of organic oils and carefully chosen powerful essential oils, enriched with aloe vera which is derived from the inner gel of the aloe vera plant. Aloe has traditionally been used for years for soothing, skin conditioning, and moisturising, and contains many beneficial vitamins, minerals and amino acids. Amino acids and polysaccharides provide moisturisation to scalp and hair.

For best results massage into hair and scalp for a couple of minutes, then thoroughly rinse with warm water.
​Water (Aqua), Aloe barbadensis Leaf Juice, Decyl Glucoside, Xanthan ​Gum, Lauryl Glucoside, Sodium Benzoate, Citric Acid, Potassium ​Sorbate, Lavandula Angustifolia (Lavender) Herb Oil, Melaleuca ​
Quinquenervia Oil, Mentha arvensis Leaf Oil, Thymus Vulgaris (Thyme) ​Oil, Cedrus Atlantica wood oil, * Geraniol, *Limonene, *Linalool. ​*Naturally Occurring in Essential Oil​

​

Vegetarian
Nut Free
Gluten Free
Alcohol Free
Waterless
Synthetic Fragrance Free
Paraben Free
Mineral Oil Free
Petroleum Free
Not Tested on Animals
No SLs & SLEs

Weight: 238 g
Dimensions: 50 × 190 × 190 mm
Solutions: UPLIFTING